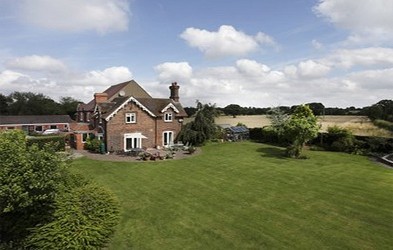 While you are away, your pets deserve the very best and you will find that at Broadmarsh dog kennels and cattery. We consider ourselves the premier West Midlands dog kennels.
Our Kennels and Cattery are within 20 minutes drive from Birmingham, Worcestershire and Wolverhampton, conveniently located just off the main route in to Birmingham, near junction 3 and 4 of the M5.
We are licensed by Bromsgrove council and far exceed the industry's model licence conditions.  We are regularly inspected by the Local Authority Veterinary Inspector and are used by many local vets and vet nurses.
Our luxury West Midlands dog kennel and cattery suites are fitted to the very highest of standards and we have accommodation for animals of every size and temperament. Each year we make improvements to the dog kennels and catteries to ensure your pet enjoys their stay as much as we enjoy looking them.
Broadmarsh Kennels and Cattery is owned and run by Matt, Emily, and our team of fully qualified and trained staff.  We understand that our pets are deeply loved members of the family and the important role they have in our lives.  Our resident family includes 2 Harlequin Great Danes, a chocolate Labrador, and 2 domestic cats.    We all live on site and have CCTV covering the property, so you can be assured that your pets will be safe at all times.
If you live locally or are visiting the West Midlands, you are welcome to visit Broadmarsh Kennels and Cattery to view our luxury boarding kennels and catteries and speak with our wonderful team of animal lovers.